I'm Zev Freidus, Founder and president of ZFC Real Estate, and I'd like to share with you the journey of my all-American rags-to-riches story.
I was raised on a family farm in upstate New York, where my eight siblings and I all contributed our daily chores to provide for our family. I was not afforded a college education. I left home at age 19, moved to the city, and began a minimum wage job at a mail-order computer company. Eager to learn about technology, I would read the product manuals and technical specifications in my spare time. I taught myself about computer networks and eventually learned several computer programming languages.
I remember the first day the internet was made available to the public. I knew then that it would change how we do just about everything. Not knowing how I'd use it, I registered the domain zfc.com when I could barely afford the $35/year registration fee.
For the next few years, I worked hard to advance my career. I tried to compensate for my lack of formal education by being more knowledgeable, capable, committed, and dedicated than my counterparts.
I spent my nights and weekends feeding my mind by reading. I consumed every book I could get my hands on in the categories of self-help, investing, real estate, technology, and biographies of successful business people.
Setting Goals
I set a personal goal to own as much real estate as I could acquire. I wanted to be the landlord, not the tenant.
As a young husband and father trying to provide for his family in NYC, I quickly realized my dream of being a landlord was unattainable. While I was making a respectable living and could continue working hard and advancing, even the more basic dream of homeownership seemed out of reach in New York. So, I made a bold move. I resigned from my position as a field engineer working in the financial district and moved to Boca Raton, Florida. I chose Florida simply because, at the time, real estate in Florida was affordable. In addition to buying a home for my family, I could also purchase investment properties. It was possible to generate enough rental income to cover the mortgage and other expenses.
I took some real risks to achieve my goal. I had my down payment money for my home. I decided instead to put down the absolute minimum and use the balance to buy additional properties. Although I was over-leveraged, paying higher interest rates, plus mortgage insurance, I acquired three homes, 1 to live in and two rental properties. They carried themselves but did not have any excess cash flow. I was ok with this, knowing that property values would increase and the mortgage balance would decrease with time. Essentially the way I looked at it was my tenants are paying down my debt on appreciating assets. It wasn't easy. I worried about vacancy or worse, what if someone didn't pay their rent? In moments of doubt, I would remind myself of what these same properties would be worth in New York, which gave me the strength to stay the course.
Some Detours along the way
I needed more down payment money, so I again looked for a 9-5 job. My technical background and work experience in NY proved helpful in finding a job. I started as a Sales Engineer with a local industrial electronic equipment manufacturer. For the next seven years, I climbed the corporate ladder. Eventually, I was a Sr Product Marketing Manager for a Fortune 100 company. One casualty was that my real estate aspirations got put on the back burner.
Getting Back on Track
I still had my original three properties but had not acquired any additional. I was too busy traveling the world for my day job. This weighed on my mind, and upon reflection, I decided to make a bold move once again and quit my job to focus on building my real estate portfolio.
I already had my real estate license, and friends, family, and co-workers had been picking my brain for years on how to buy investment properties. I figured that brokering real estate transactions could replace my income while being more aligned with my goal of building a real estate empire.
I brokered the sale of a home in my neighborhood to a friend and earned my first commission. I tried to focus on selling at least one home a month to defer my return to the workforce indefinitely.
Formulating a Business Plan
Like most Realtors, I quickly exhausted my sphere of influence. All my friends and family were settled into their new homes, and I still needed to make a living. Understanding that I would need to reach the masses to be sustainable, I formulated a plan. All of my prior work experiences suddenly meshed together. The knowledge of marketing that I learned while employed by one of the largest corporations in America, combined with my programming skills as well as my understanding and affinity for the internet, all came together to create a real estate website. It was awarded 'Best Broker Website' by the Florida Association Of Realtors. I taught myself SEO (Search Engine Optimization) and quickly began generating new business. I started selling multi-million-dollar properties to people I did not know, who found me on the internet. Within a year, I earned my prior salary in corporate America multiple times.
While this was an accomplishment, it amounted more to being self-employed than being a business owner. To make this a viable, scalable business, I needed to build a sales team. Realtors work on a commission split with their employing Broker, and recruiting them is very competitive. As with anything else, competing on price is a race to the bottom because there is always someone willing to work for less. I was trying to recruit established agents with a book of business when my competitors were offering 90% or even 100% commission splits. Losing money with the intent of making it up in volume did not make any sense to me.
The Value Proposition
As the saying goes, 'in the presence of value, price is not a concern'. I had a tremendous value proposition to Realtors; namely, I would provide them with new customers looking to buy property in their area. My promise to new agents was that I would double their business. Sure, I wanted a healthy percentage of the commission earned, but if I doubled the agent GCI (Gross Commission Income), we could all earn more together than we can individually.
A Tough Sell
Agents have been recruited with the promise of 'leads' before, and so understandably, it was not an easy sell. To them, I looked like so many other successful Realtors who try to capitalize on their leftovers by building a team that is hungry for any crumbs that fall their way. After all, I was not a national brand and did not have a proven track record.
I engaged in some horse-trading in the early days, offering sweet deals to early adopters who would help put me on the map. The association of these agents and their existing listing inventory helped establish me as a formidable Broker.
I made sure to over-deliver on my promise to these early superstars, sending them the best leads the system was generating. I was happy to forego another sale personally in exchange for being the hero to my team and all the goodwill and publicity that came with that. I stopped working directly with clients,' because I understood that no agent worth his weight would want to work for a competing Broker.
A Turning Point
During this time, I developed a custom CRM that was tightly integrated with the public-facing website. The data we collected was gold. We learned so much about the intent of homebuyers on the web, including the timeline from initial google search to closing on a home. We learned how to stay in front of them with relevant information so that when the time came, we would be a natural choice. About two years in, we reached a turning point. We were about 15 agents, each closing at least 50% of their business from leads provided by the Broker.
One nice thing about the real estate industry is that the majority of all sales get recorded in the MLS. The track record of every member agent is available to every other member. This allows us to evaluate a potential new hire's production concretely. It also allowed us to prove our value proposition to any recruit by using existing team members to demonstrate how we doubled their production. To do this, we could chart an agent's production against a timeline and mark where they joined our company (and later on, could show how it dropped off if they were to leave the company). We could also point to their transaction history and highlight those transactions that resulted from company leads.
This massive database of prospects and all the metadata we collected about their real estate intent also proved to be a magic bullet when soliciting listings. For the first time, agents could go on a listing appointment and quantify the audience to which they would promote the seller's home. This translated to further growing the agent's business, the company's listing inventory, and the value proposition to the agent even for their own generated opportunities.
This, combined with our presence on Google, meant we no longer had to do any outbound recruiting. Agents lined up for the opportunity to join our firm, and we screened them and chose the best ones.
A Period of Hyper-Growth
The next several years are a blur to me. We doubled our agent count, GCI and grew our bottom line profit every year.
Our strategy to break into new markets was simple. First join the local MLS and publish the listing data on our site. Use the leads generated to recruit local agents to handle those opportunities. Only then would we open a new office in that new market.
By 2014 we had six offices and over 200 agents and had sold over a Billion dollars of real estate in Florida. Annual GCI was over $20 Million with a profit margin of 16%.
This era was the most rewarding period in my career. The life-changing generational wealth that I created for my family was secondary to the sense of purpose and accomplishment I felt knowing that 200+ families were better off because of my creation.
An Exit Strategy
Successfully selling a real estate brokerage is challenging. This is because, typically, the agents are independent contractors and generate all of their own business. A change of ownership usually means a change of leadership and culture. The Realtors, being independent agents, can easily leave with their book of business.
When half the deals the agents close come from the Broker, it is an entirely different dynamic. And when each agent has a pipeline of prospects provided by the Broker that they can feed on for years to come, they are not quick to leave that behind.
In 2014 I sold a controlling interest in the business to a private equity group. I stayed on for a 1-year transition. My retirement was short-lived, and I returned to the company I founded six months later. I stayed on for another few years and eventually parted ways permanently.
New Beginnings
Along the way, I continued to build my real estate portfolio, which now includes class A office buildings, retail stores, a gas station, and numerous condo-hotels and residential rental properties.
In 2021 I founded ZFC Real Estate. My vision is to once again combine innovative technology with superior agents to provide an unparalleled real estate experience.
ZFC Real Estate is both a commercial and a residential brokerage. In addition to focusing on SEO and generating residential real estate leads for our agents, we have also developed a CRM for commercial agents to identify and cultivate commercial opportunities.
It's been 15 years since I began developing real estate lead generation systems. During that time, I've experienced the introduction of the smartphone and the birth of social media. These phenomena and many other technological advances have forced me to re-invent myself and adapt those systems to the current times. The only constant in any tech business is change itself. Yet, while everything is fluid, most of the lessons learned and principles we operate by still apply. All of my prior life experiences prepared me for this chance to build ZFC Real Estate into the next regional real estate powerhouse.
There's no other place to live like Boca Raton! This gorgeous Southeast Florida community is nestled between beautiful beaches, captivating nature parks, a
32 0 Zev Freidus 1 year ago in Real Estate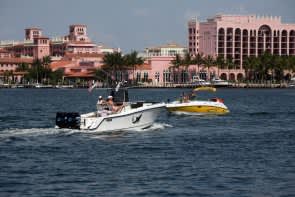 Delray Beach, Florida, is a small town that has made big headlines. It has drawn the attention of top-tier publications like Rand McNally and USA Today, wh
37 0 Zev Freidus 1 year ago in Real Estate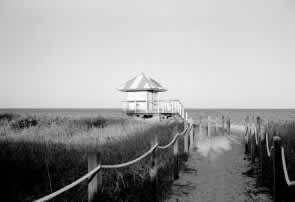 I believe there are two misconceptions related to buyers working unrepresented with the notion that this will save them money. First, you must assume that
33 0 Zev Freidus 1 year ago in Real Estate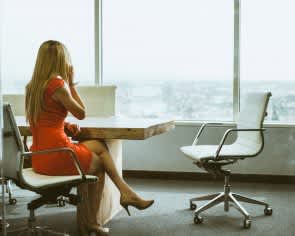 Some clubs are optional membership, meaning you can buy a home in the community without joining the club; however, you likely won't be able to use the golf
61 0 Zev Freidus 8 months ago in Real Estate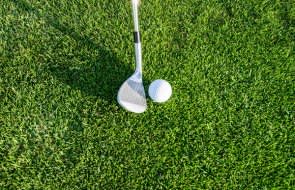 There are currently no comments for this article.